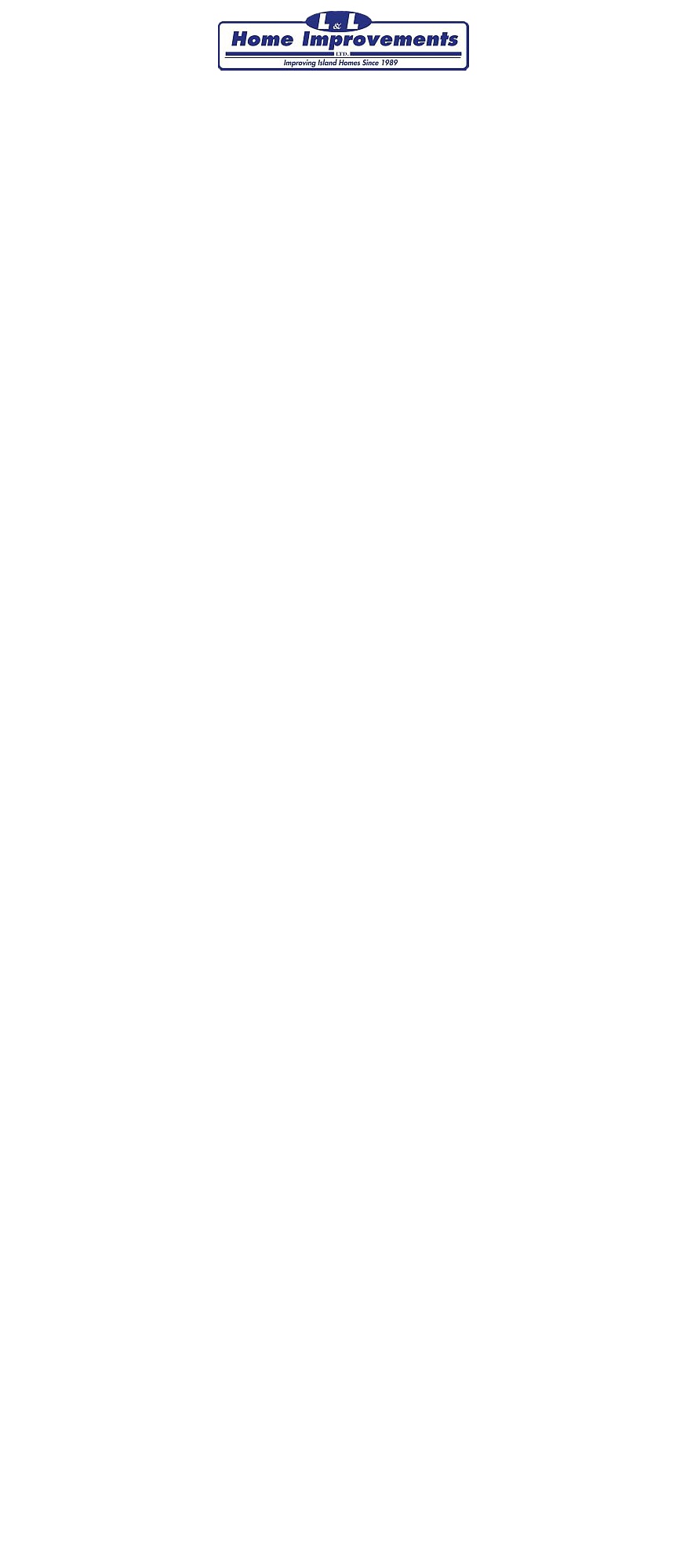 Don McDougall 2007:

In 2007, we engaged Larry and his team to build our summer home in Ebbsfleet. We were off site and needed someone who was computer literate and could take a draftsman's sketch through to finished product making the adjustments required by local regulations and site requirements. This project was executed in a very professional manner and we are delighted with the workmanship and responsiveness. We were so pleased we engaged Larry and his team to finish the basement this year and again they performed at the highest level. We would highly recommend L&L to anyone planning a new home on PEI.

Rick Peters 2007:

Why does anyone pick another person for a job; most of the time it's simply because of intuition. We meet someone; we like how that person talks and we hire that person. I went to visit Larry with ton of questions. I had tried to do a lot of research for the house, so I kind of new the answers to my particular questions. I just seemed to get along with Larry from the very beginning and nothing ever seemed to change. When I had questions, he had the answers and showed me why. When he had suggestions, he back them up with practical reasoning, which is what I really liked. When I made choices that were really against the building philosophy Larry and I had discussed at the beginning, he showed me other ways that actually saved me money. His group of men were nothing but professional: everyone working, keeping the place neat after they were finished for the night, answering questions, and they were always friendly. After I had my place built a lot of people came to be with various questions about Larry Adams and his team, and I am still receiving questions. My answer is always the same: I'd hire them again tomorrow!

Sandra and Glen Ellis 2005:

We were very pleased with the improvements to our home. We found everyone easy to work with and if doing another job would definitely go with L&L Home Improvements. Products good and the price is right!

John Griffin - Pres. W.P. Griffin Inc. 2004:

I just wanted to thank Larry and all his staff for their work on our Packaging Wash Plant last year. Our old building had several pieces built on to it over the years. Our goal was to bring them all together under a new roof and make it look and feel like one building inside. We are very happy with our end results. Thank you!

Mark & Kim Morrison, Burlington PEI 2004:

We found everyone great to work with; we were please with how well we were looked after before, during, and after the process. We highly recommend L&L - we love our house!

Keith & Marilyn Hattie, New Annan PEI 2004:

Last year after we sold our home we looked around in the Maritimes at model homes and magazines with house plans. We had an idea of what we were looking for and decided to search for a builder. When one was decided we chose this company. Upon our initial contact we felt satisfied that these were people who were interested in the project and who would deliver a quality product. Building a home today can certainly be a challenging experience but Larry and his crew certainly delivered and both Marilyn and I thank them and definitely recommend L&L Home Imp for projects of this nature. Excellent job.

John & Isabel Gavin - Toronto Ontario 2004:

Congratulations to L & L Improvements (Larry Adams & His Crew) upon completion of our beautiful new home in Norway, PEI in June 2004. What an amazing job! We find it hard to find the right words to describe their workmanship. SIMPLY OUTSTANDING. Every inch of construction was according to the Architects plan. The house certainly is a Model Showcase Home and we highly recommend Larry's Company, to all those planning to build a new home or have home renovations done.

Malcolm Butler & Cindy Costain 2003:

Thanks for building our cozy and beautiful home. It's been a great 1 year already. Good job and keep up the great work!!!!

Beverly Forsyth - Amesbury Massachusetts 2003:

I have found L&L Home Improvement to be very prompt and courteous. I have had some work done on my Island home and will not hesitate to use your services again.

Trent & Shanna MacDougall 2001:

In 2001 we had Larry build our new home, being someone who has been in the construction business for over 30 years i have had dealings with more contractors than I can remember, Larry and his team provided us with outstanding service, his commitment to quality workmanship and ensuring our satisfaction was second to none. Great job guys!, Thank you so much.